ELEVATE YOUR HOME SECURITY
Unlock Savings and Peace of Mind this Holiday!
Discover the best deals with SECURAM's Smart Home Security Sale
SHOP DEALS
Save $11.00
Save $5.00
Save $30.00
Save $35.00
Save $36.70
Save $9.00
Safeguarding What Matters
CRAFTED FOR PROTECTION
Our mission is to fortify your connected world, protecting your most valuable possessions. With expert craftsmanship, our smart locks combine design and innovation to provide unmatched security. Crafted with premium materials and top-tier components, it ensures long lasting protection. You have ultimate control, enabling you to manage access from anywhere, safeguarding what matters most to you.
Decades of High-Security Expertise
RELIABLE. INNOVATIVE. TRUSTED.
With over 30 years in high-security, SECURAM offers a range of cutting-edge products: door locks, access control systems, biometric and electronic safe locks. Our solutions feature wireless connectivity, remote programming, and Dynamic OTC systems tailored for ATMs. Backed by our dedicated R&D team and advanced production methods, we uphold strict quality control, ensuring top-notch quality, reliability, and technology.
Featured In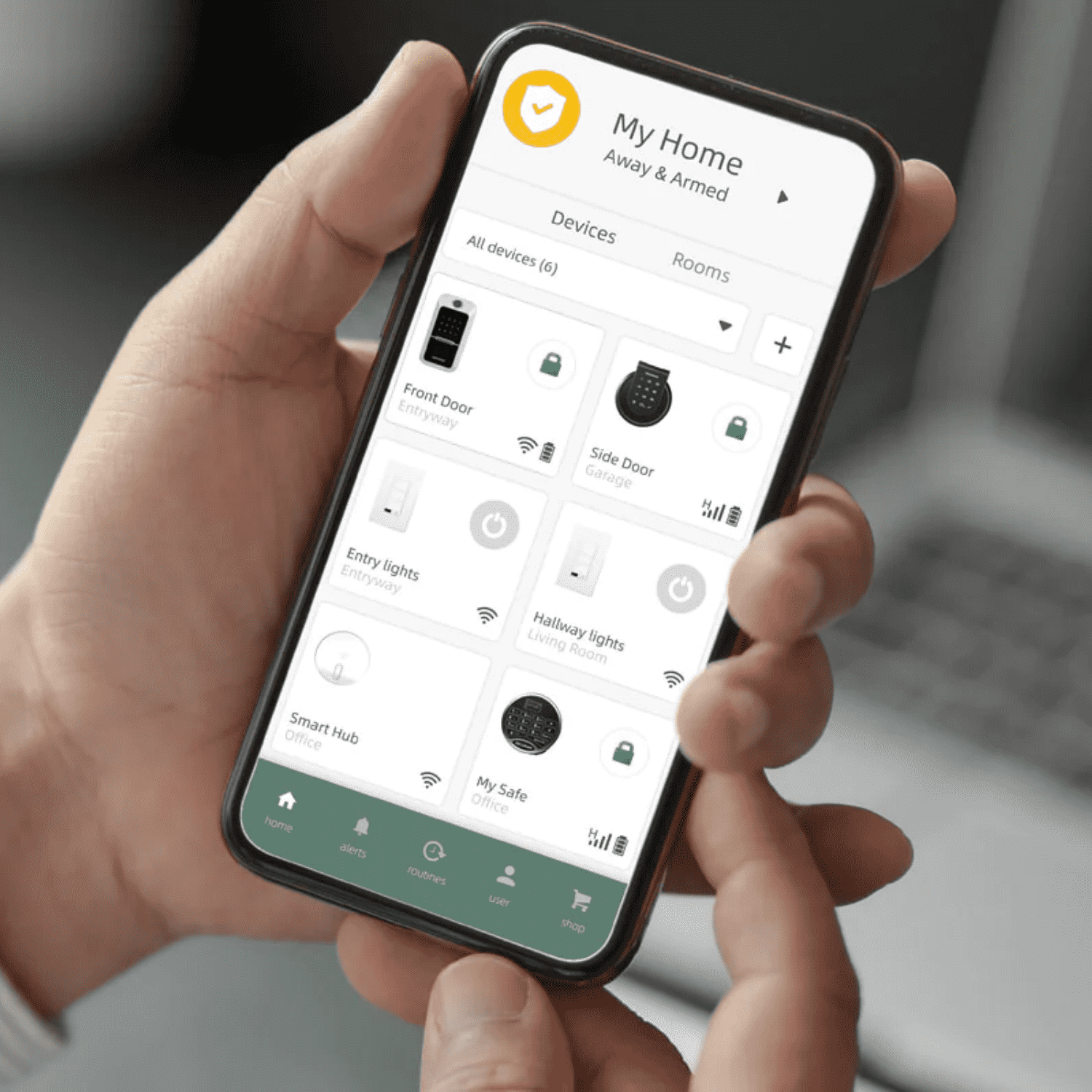 SECURAM GUARD APP
Simplifying Smart Home Security
The SECURAM Guard app simplifies the setup of our smart home devices, offering a sleek and user-friendly experience to effortlessly monitor your home and valuables.
Download the App
LASER MOTION DETECTION
Introducing Wi-Fi Security Switches
Experience a new level of convenience and security in your smart home.
Bank Grade Security At Your Door
When you install a SECURAM product you are entrusting us with what matters most to you. We take that job very seriously, which is why we have engineered our locks to hold up to the highest standards possible.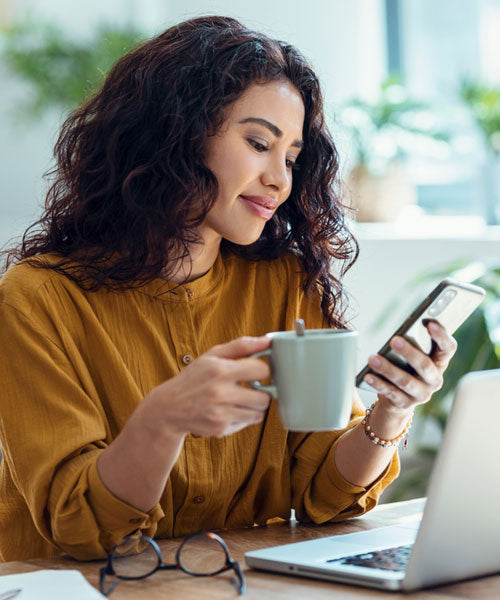 Stay Connected
Live status of your smart security devices
Device Notifications
Know what's happening at home, even when you're not there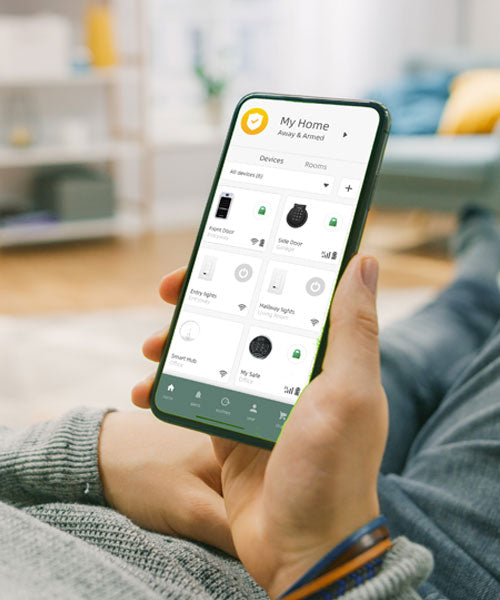 Complete Control
Manage and monitor your home all in one easy-to-use app.
SECURAM EOS
Style Matters
Our locks come in a silver or black metal finish and provide a stunning yet understated look to any door. Lock up in style with the SECURAM EOS.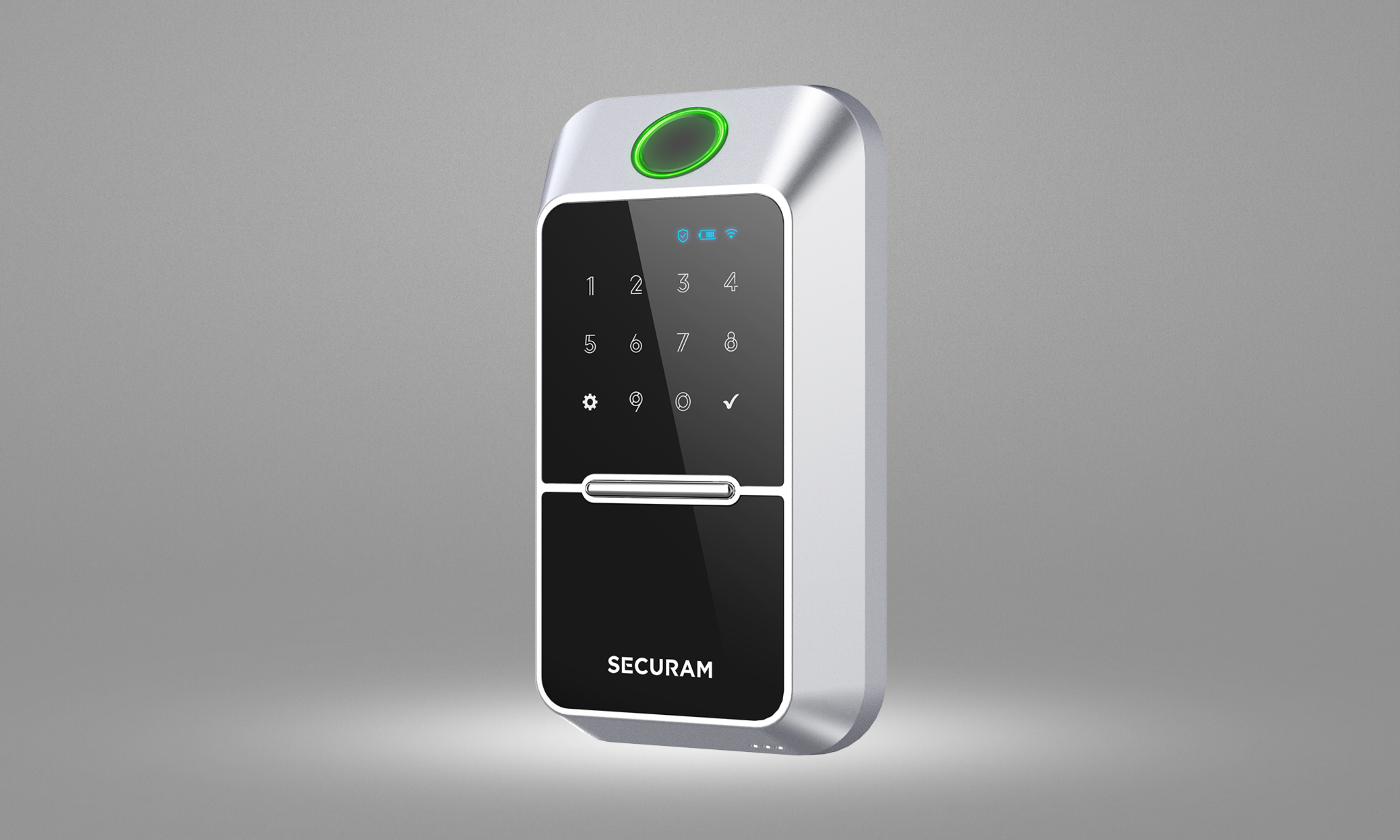 SILVER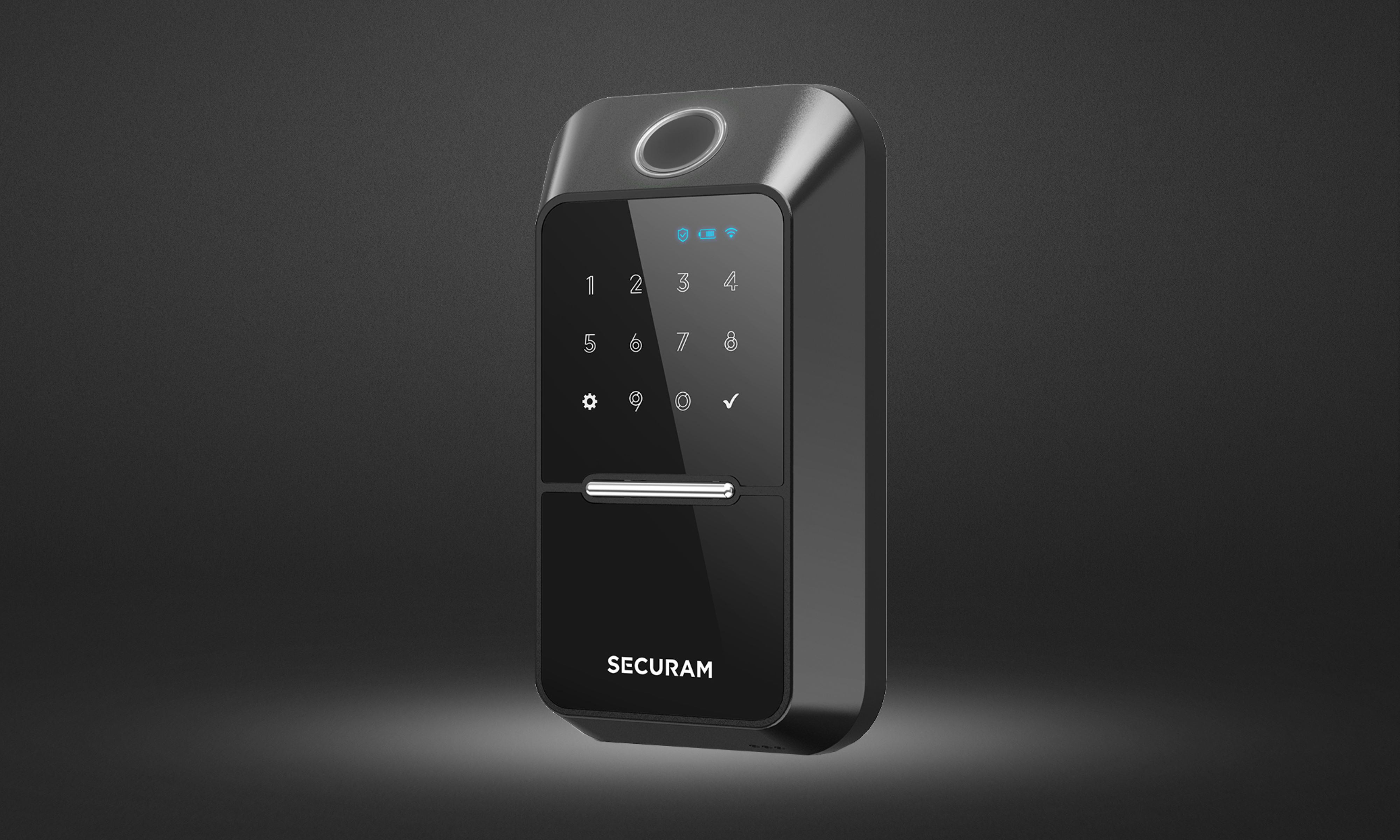 Nice solid build quality you'd want from a deadbolt lock. The touchpad and fingerprint scanner is very responsive and has a nice design. The gloss black pad on the matte black looks great and the numbers are in sort of an Art Deco font of which I really like.
The EOS is set to be an entry-level product with premier-level security and features. I can unlock the door using my finger, phone, key, code, or voice assistant. My favorite unlocking option is still the fingerprint scanner.
We pride ourselves on creating products that allow you to keep the most valuable things in your world safe. We also strive to be at the forefront of security technology, and with EOS, we think we've found the perfect balance of convenience, simplicity and security.
SMART HOME ECOSYSTEM
Best Selling Products
Save $35.00
Save $36.70
Save $5.00
Save $11.00
Save $9.00