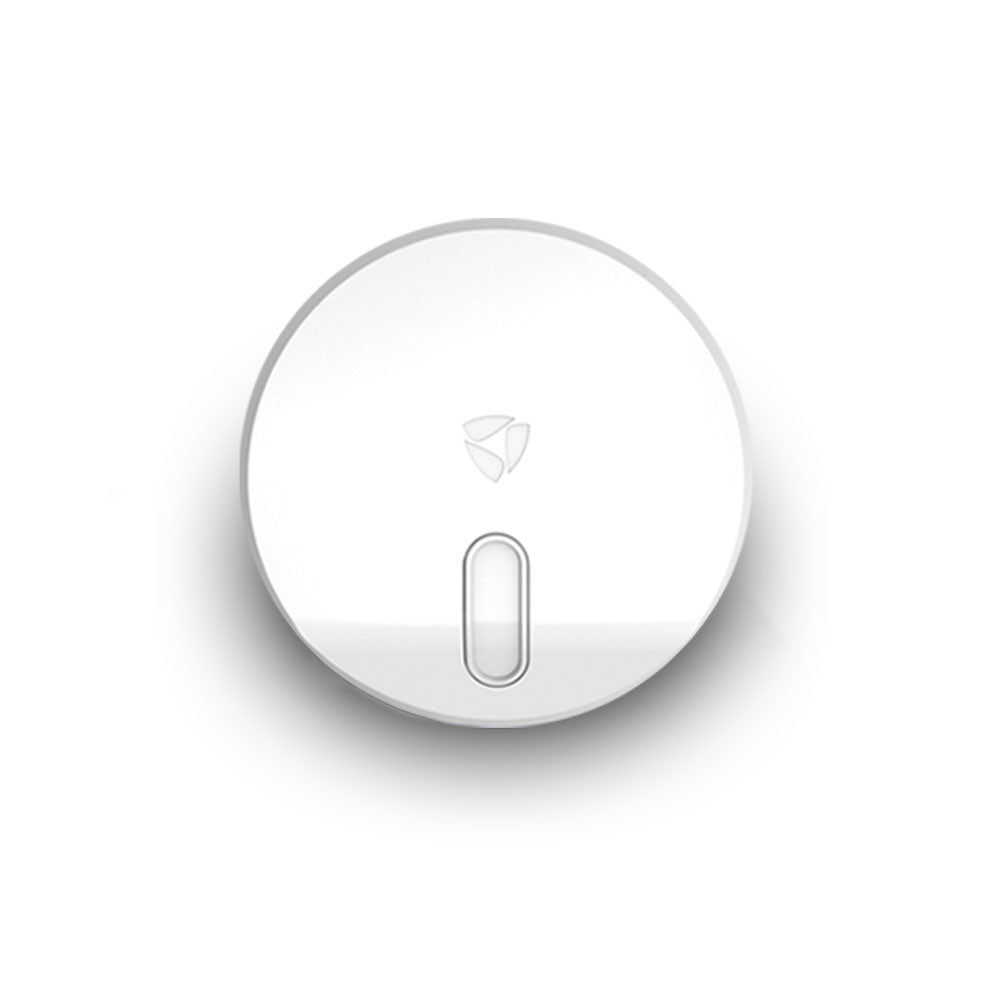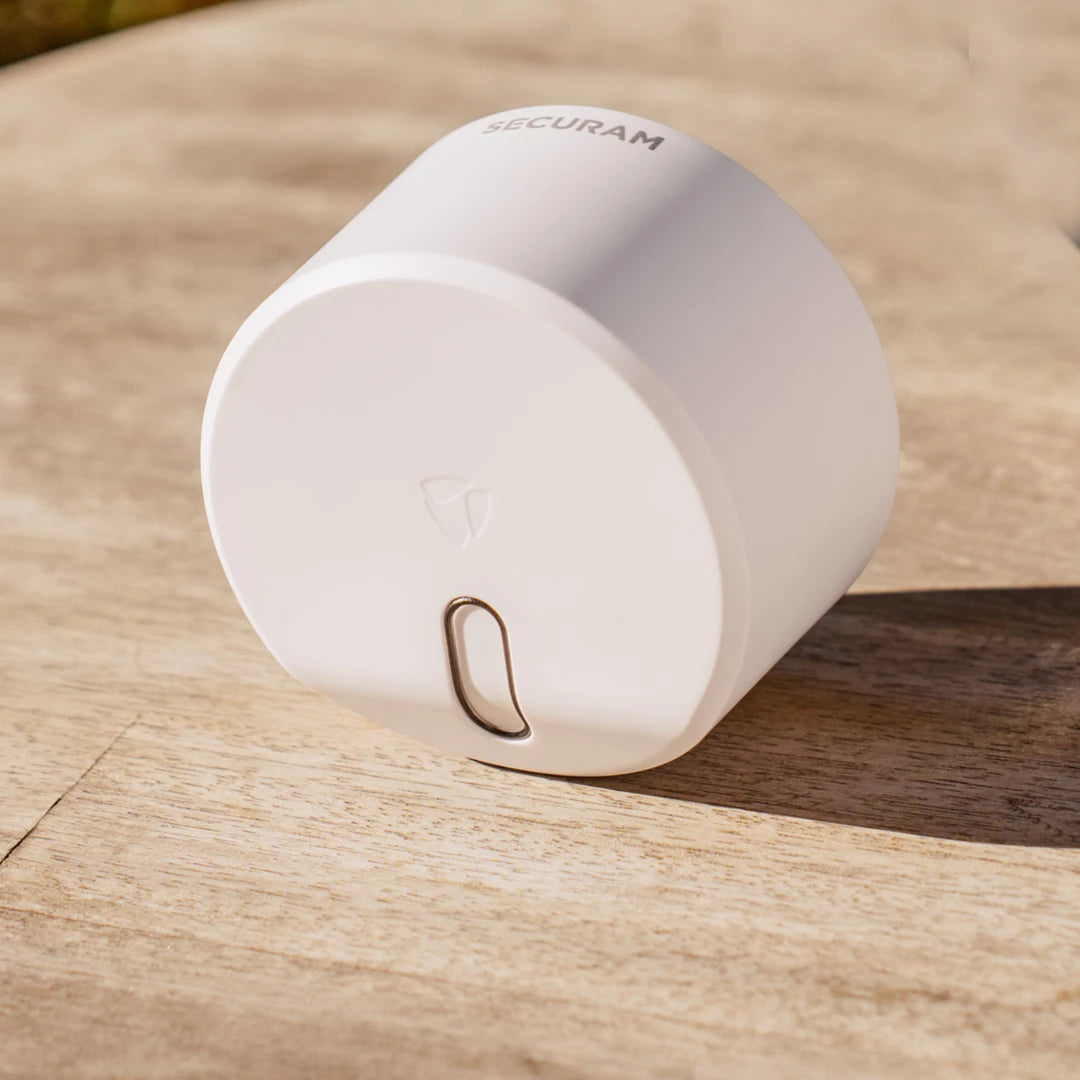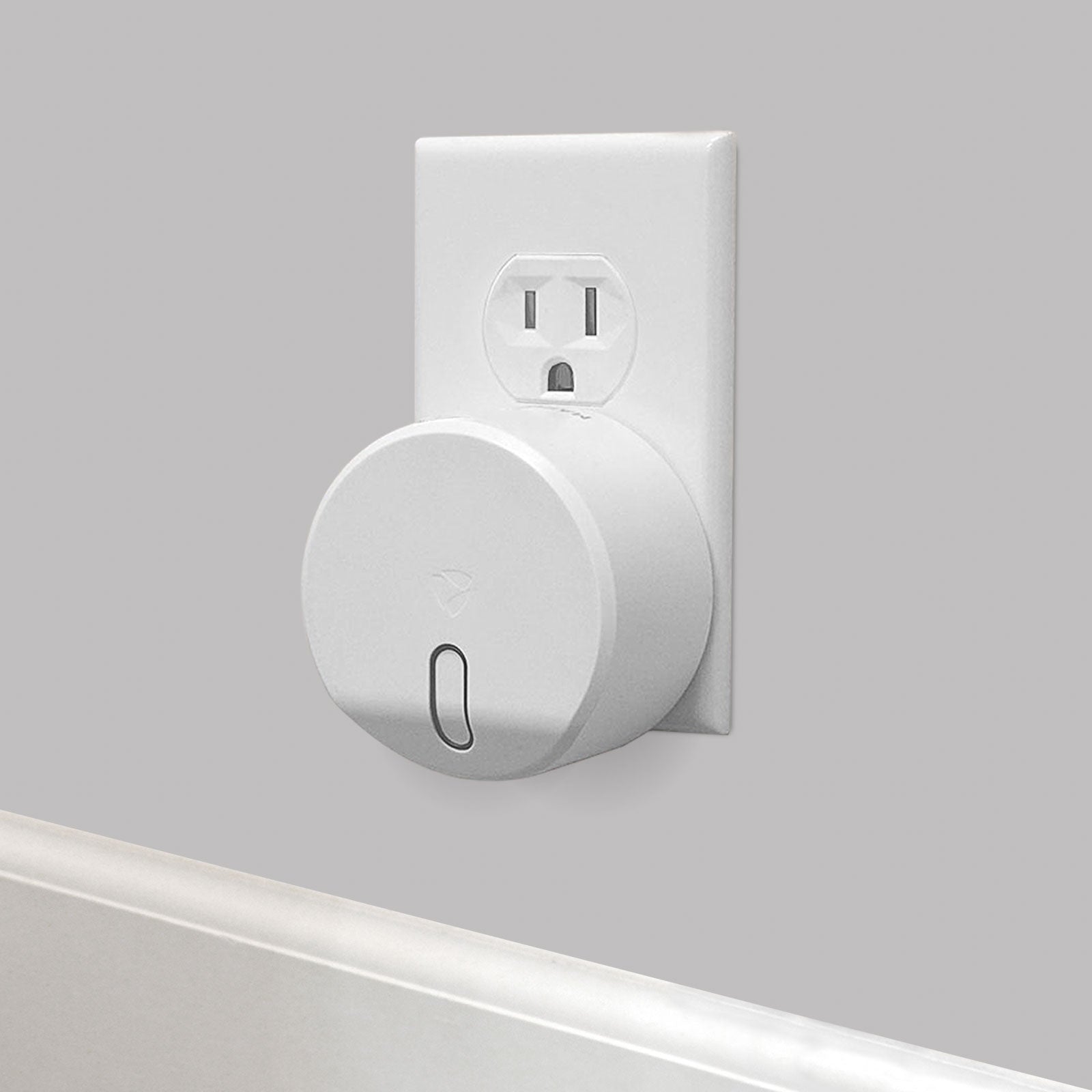 ---
Effortless Setup: Simply download the SECURAM Guard app, connect the Smart Hub to a power outlet, and ensure you have a 2.4GHz WiFi network. The app will guide you through the process, ensuring a hassle-free installation.
Remote Door Control: Control your Touch smart lock from anywhere with the Smart Hub. Manage your lock through the app to unlock or lock your door remotely, share access codes, and generate temporary codes for guests.
Real-time Home Monitoring: The Smart Hub connects with SECURAM Smart Door & Window Sensors, giving real-time updates about activity in your home. Receive instant notifications when a door or window is opened or closed to stay informed and secure your home.
Manage Your Smart Safe Lock: Connect the Smart Hub to Wi-Fi to remotely control and manage SECURAM Smart Safe Locks right from your smartphone.
Voice Control with Alexa and Google Home: Control SECURAM smart devices effortlessly with voice commands, making routines more convenient and efficient.
Compatible Devices
Activate remote access on connected devices for instant alerts and notifications to your phone.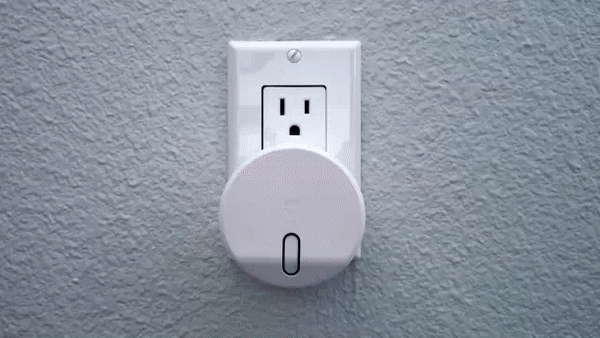 Easy Setup
Just download the SECURAM Guard app and plug the Smart Hub into an outlet.
Unlock Your Smart Devices Anywhere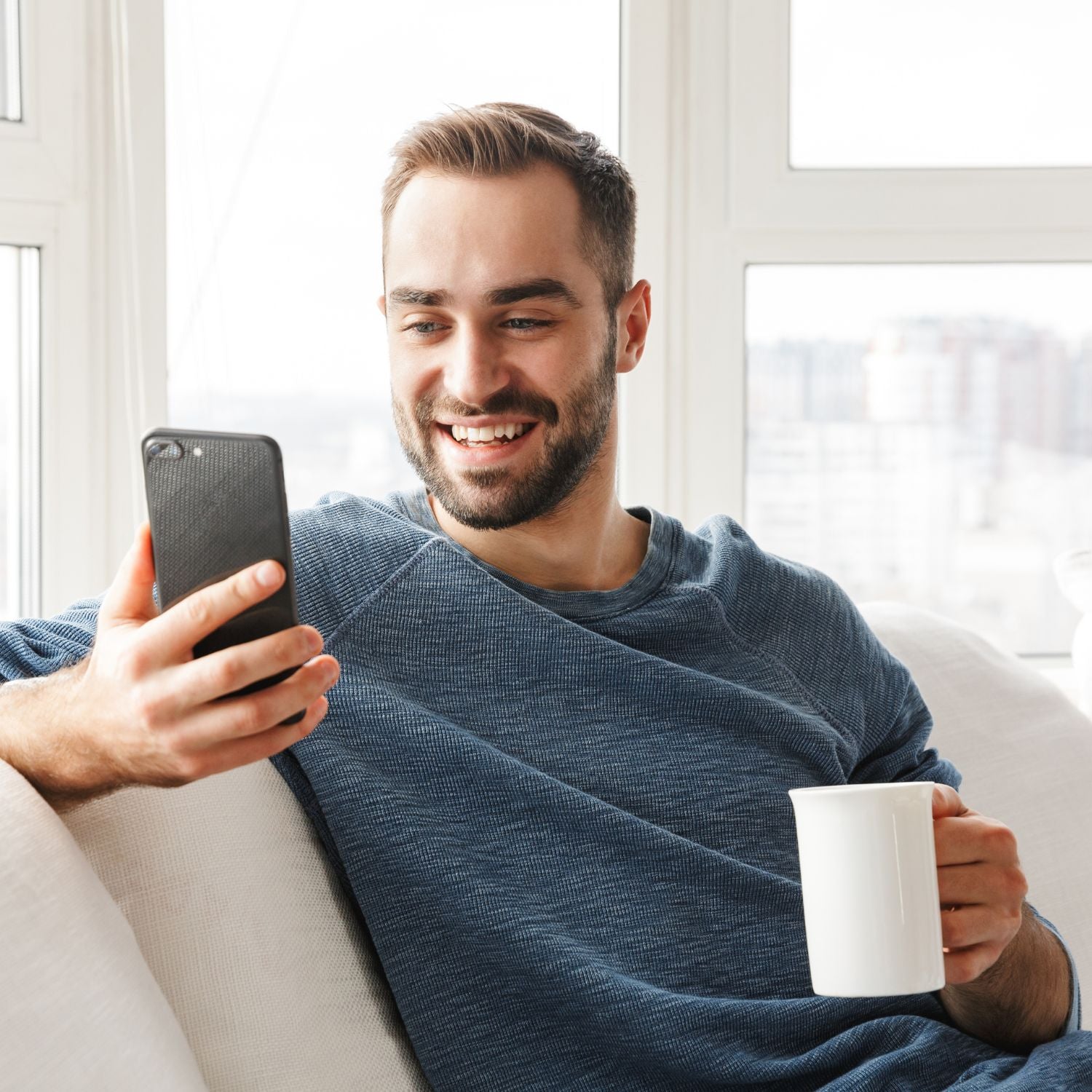 Receive Real-time Push Notifications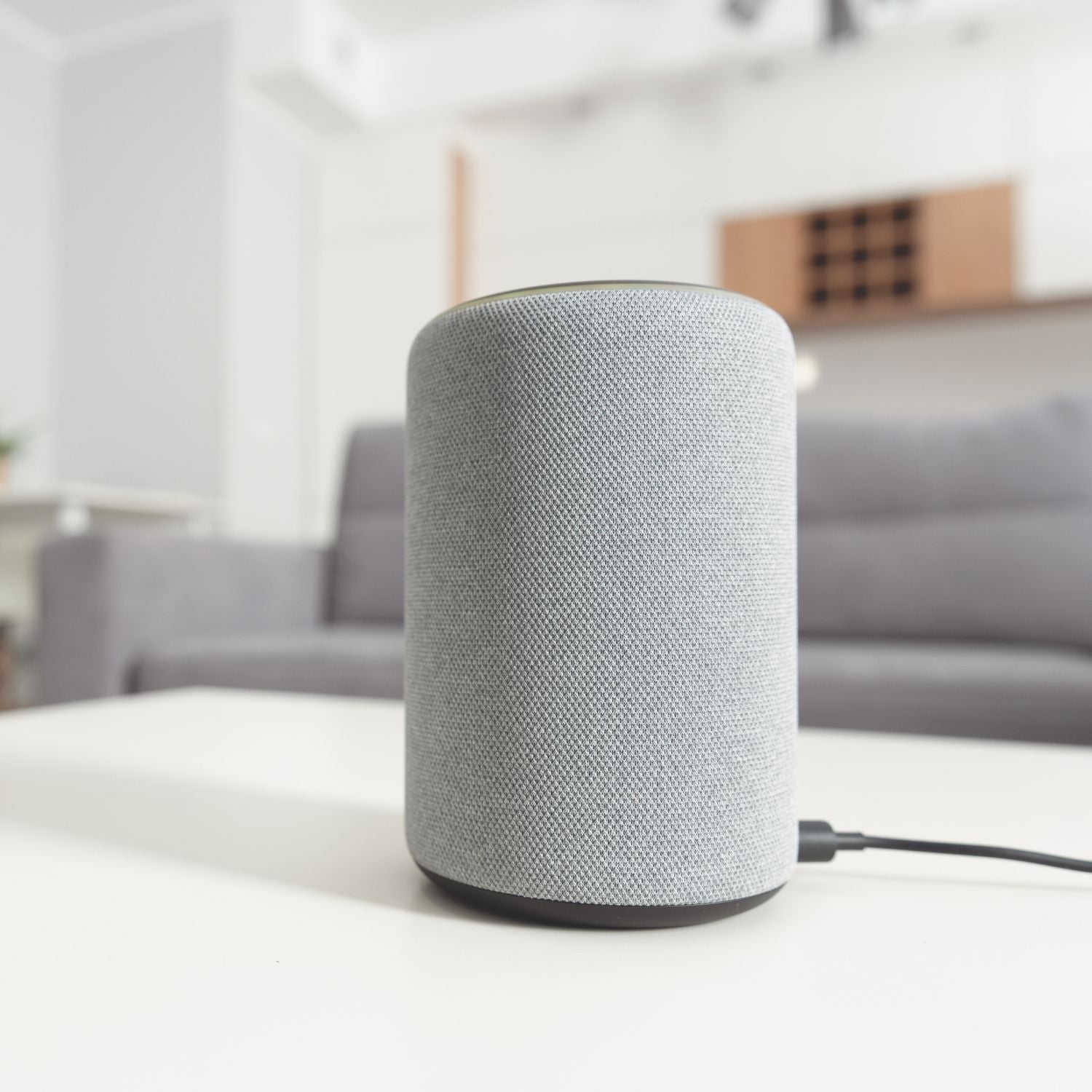 Control with Amazon Alexa and Google Home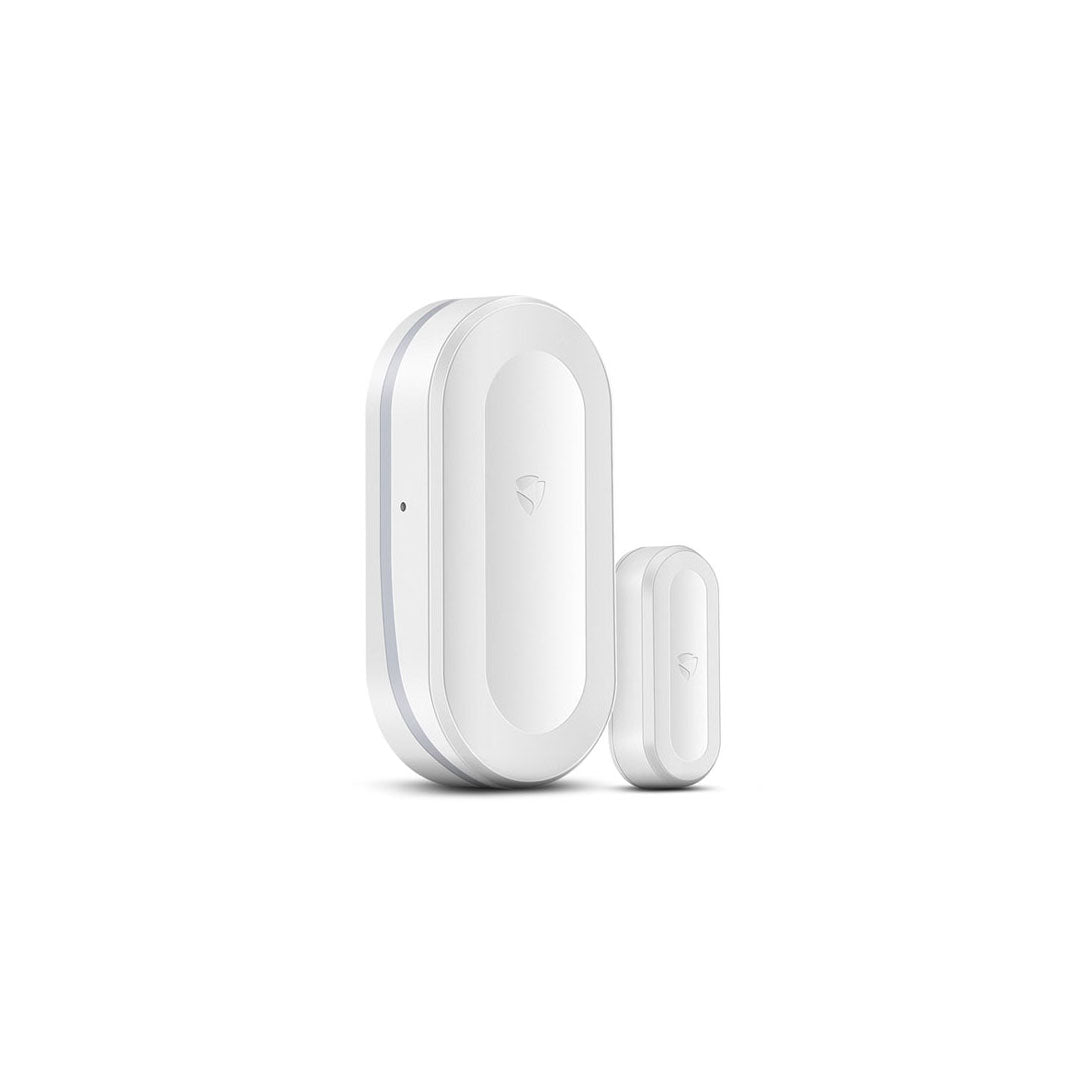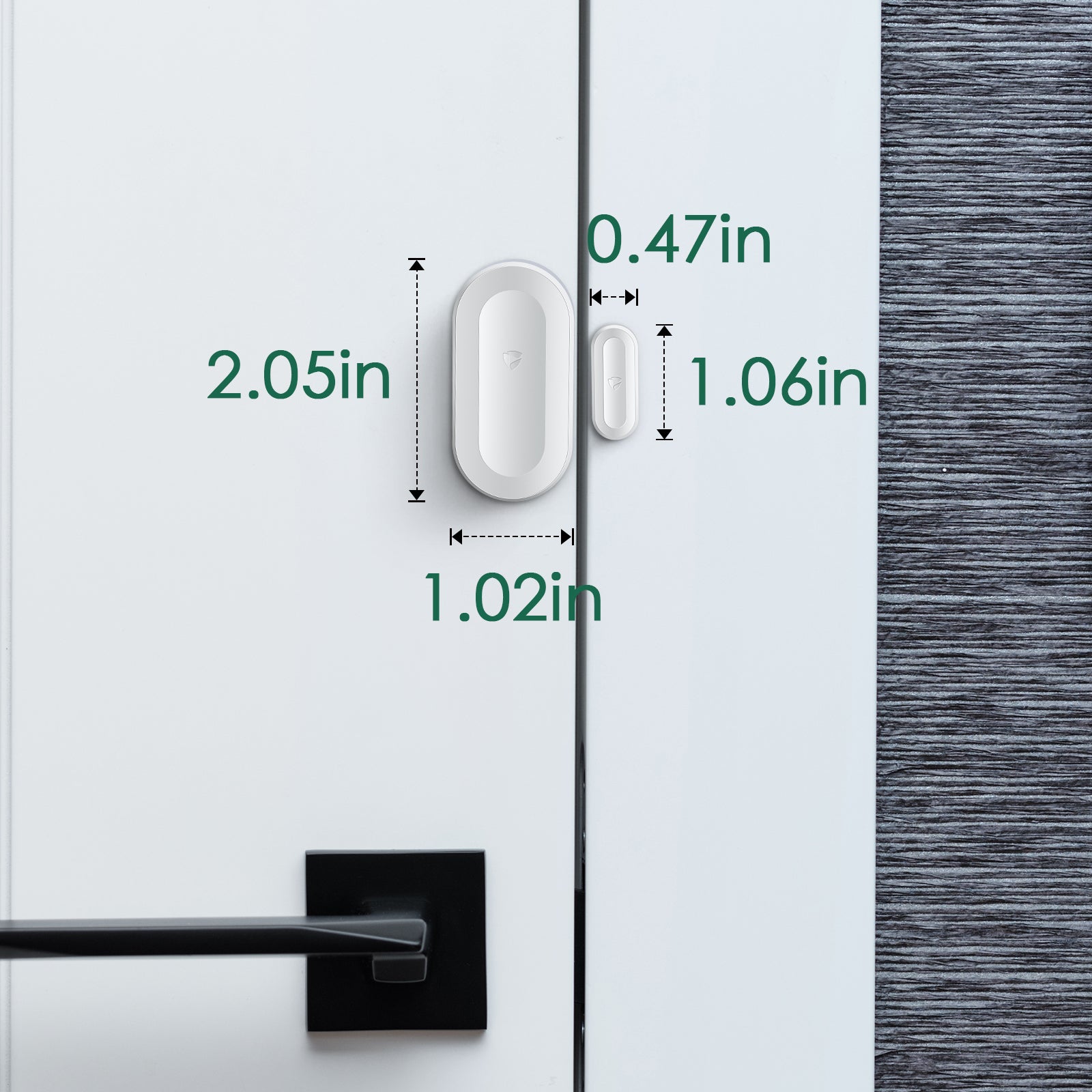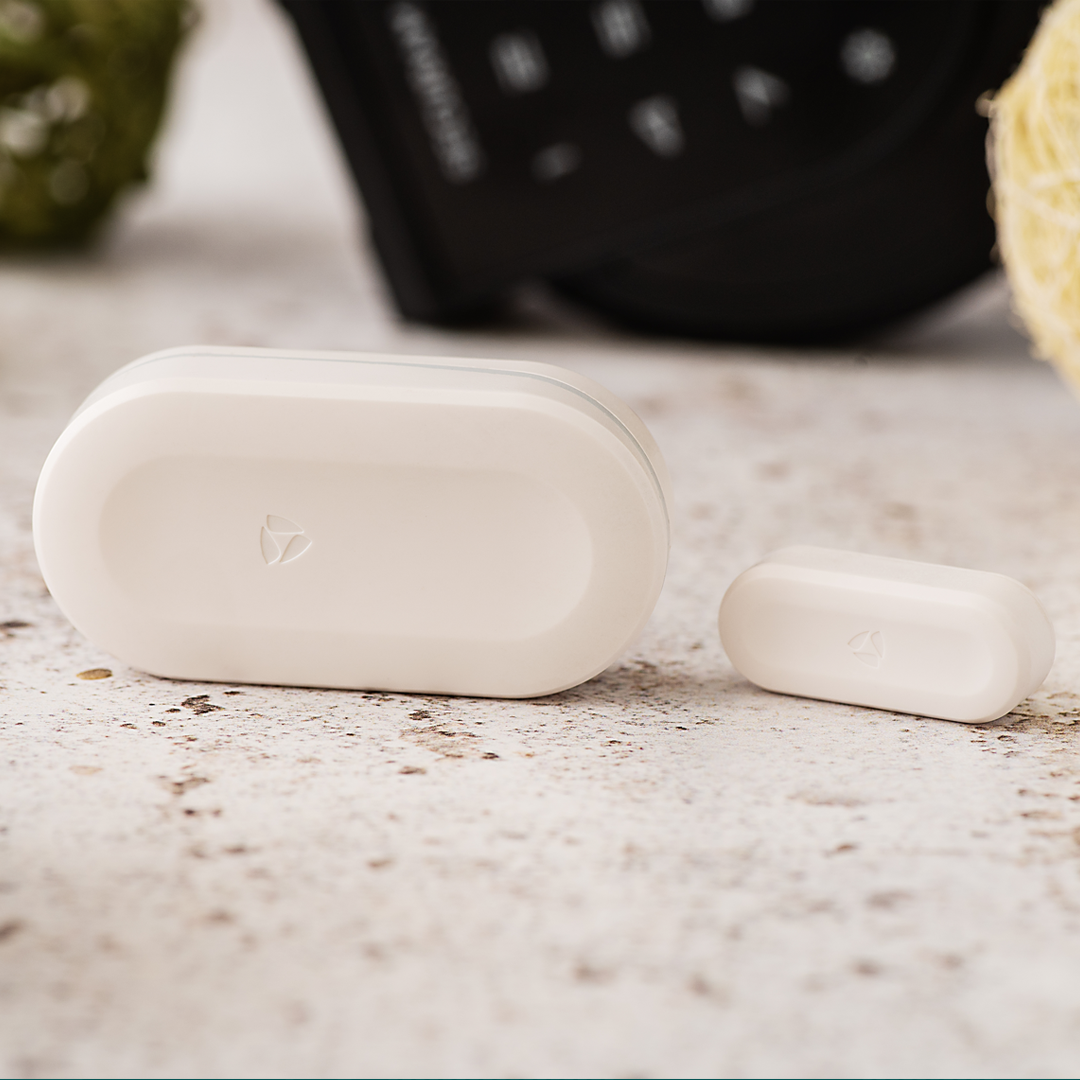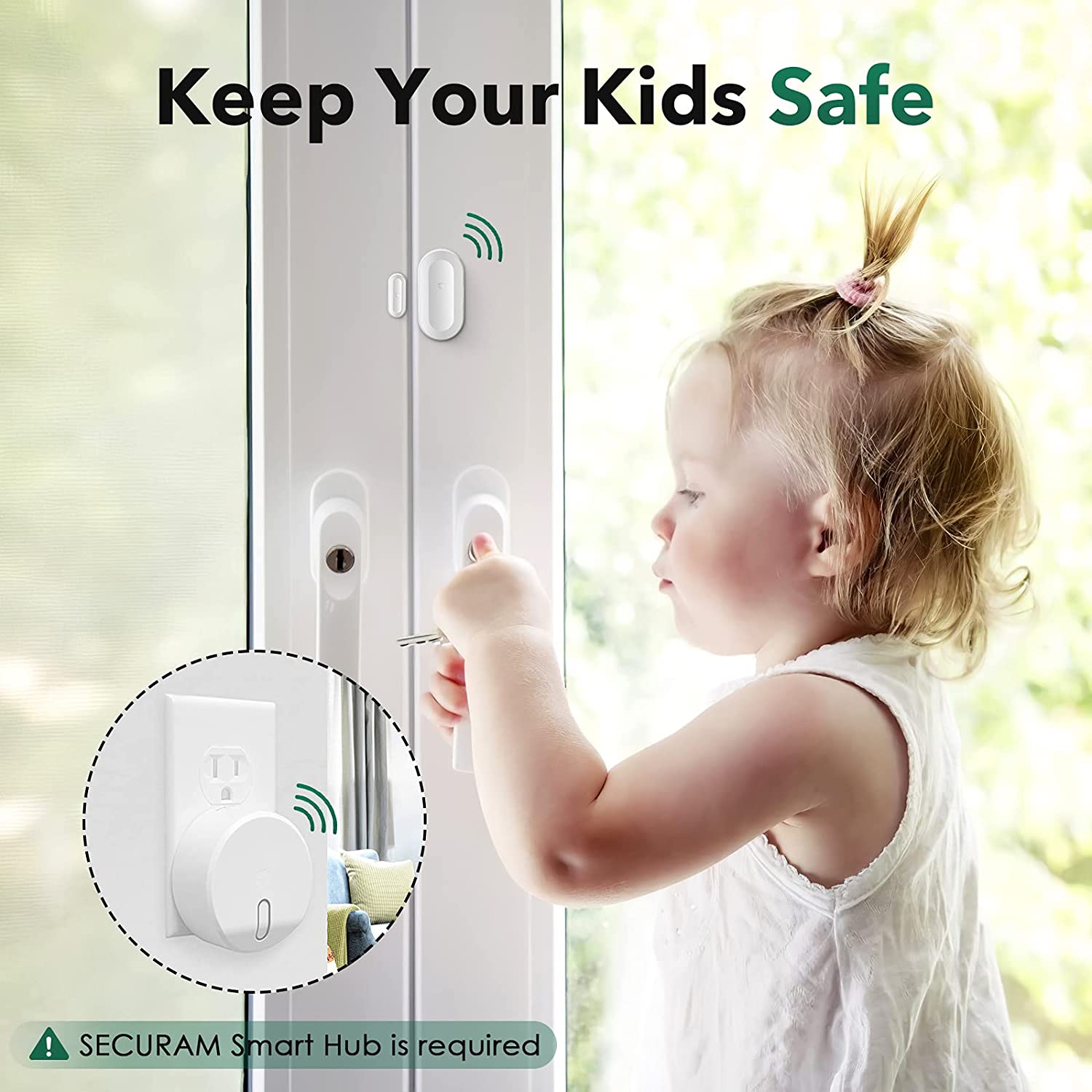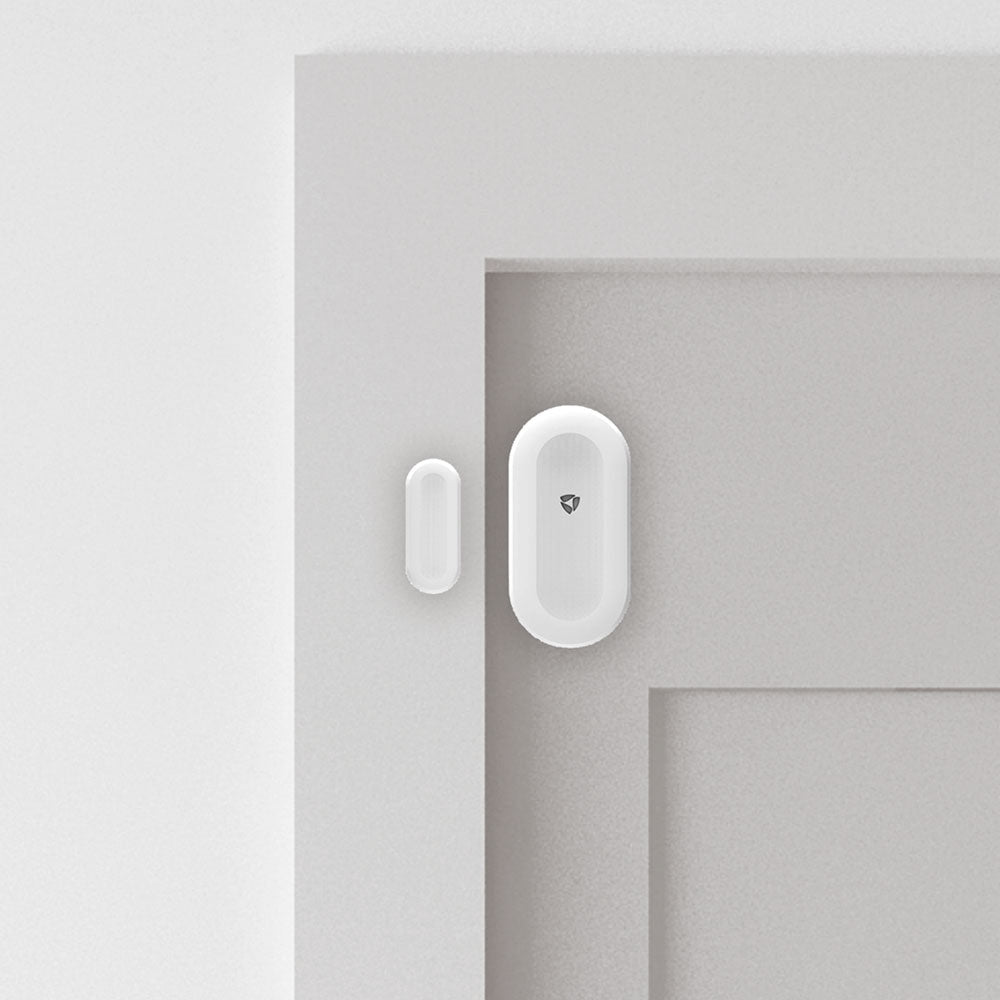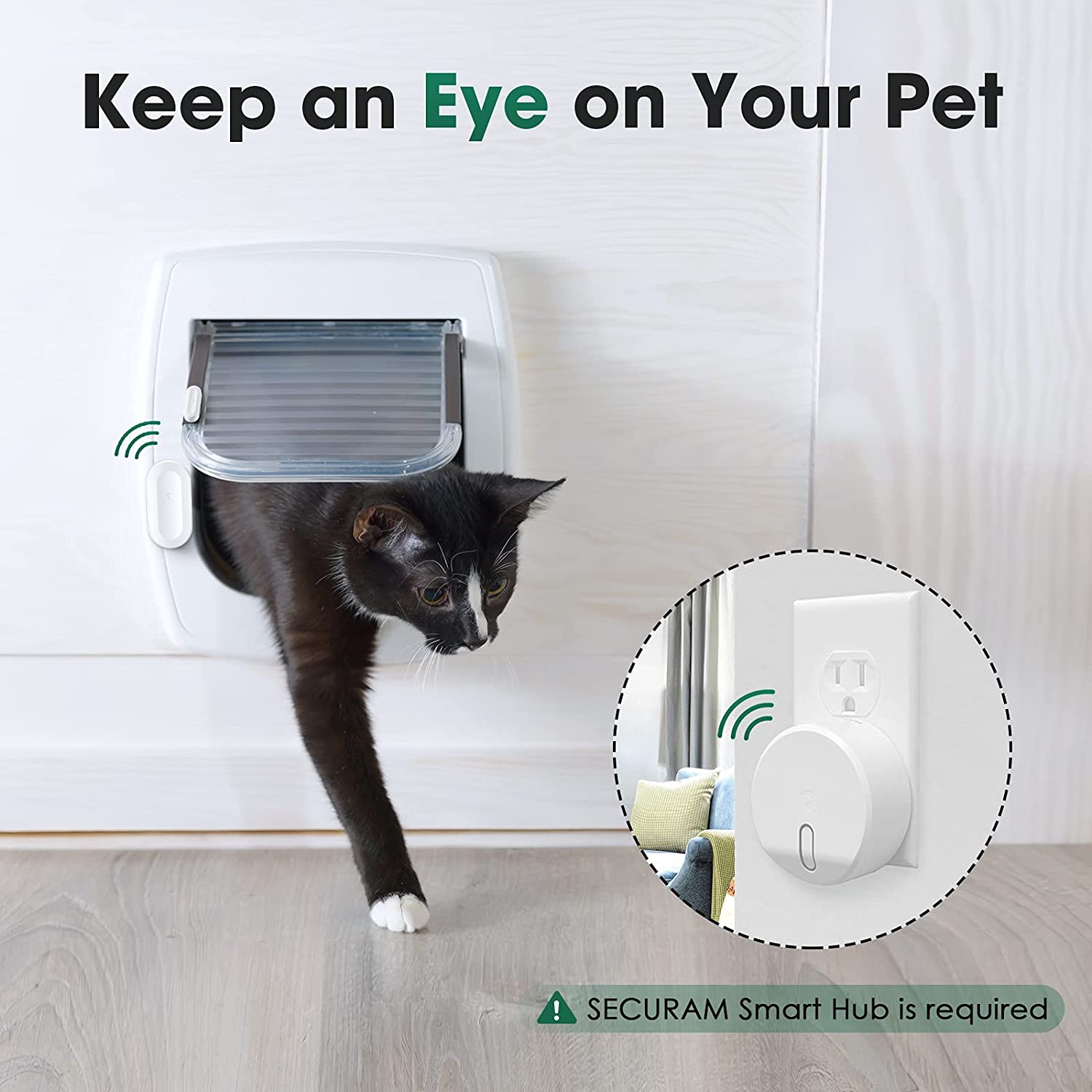 ---
Monitor Open/Closed Status: The SECURAM Smart Door/Window sensor sends push notifications to the SECURAM Guard App when a door or window is opened or closed. With this feature, you can monitor the status of your windows and doors in real-time from anywhere using the app.
Easy to Install: Installation does not require any tools. To install the door/window sensors, follow these steps:
1. Peel off the tape from sensors.
2. Attach the sensor on door's opening side and the magnet on the frame.
3. Keep the magnet and sensor no more than ½" or 12mm apart when the door/window is closed.
24/7 Protection: SECURAM Smart Door/Window Sensor sends alerts in real time when a door or window opens and closes.
Multi-purpose Application: SECURAM Door/Window Sensor is versatile for monitoring doors, windows, cabinets, closets, safes, fridges, and more. It is powered by one CR2032 battery (included) that can last up to 12 months.
Please note: You need the SECURAM Smart Hub and SECURAM Guard App to monitor the open/closed status and receive alerts on your phone.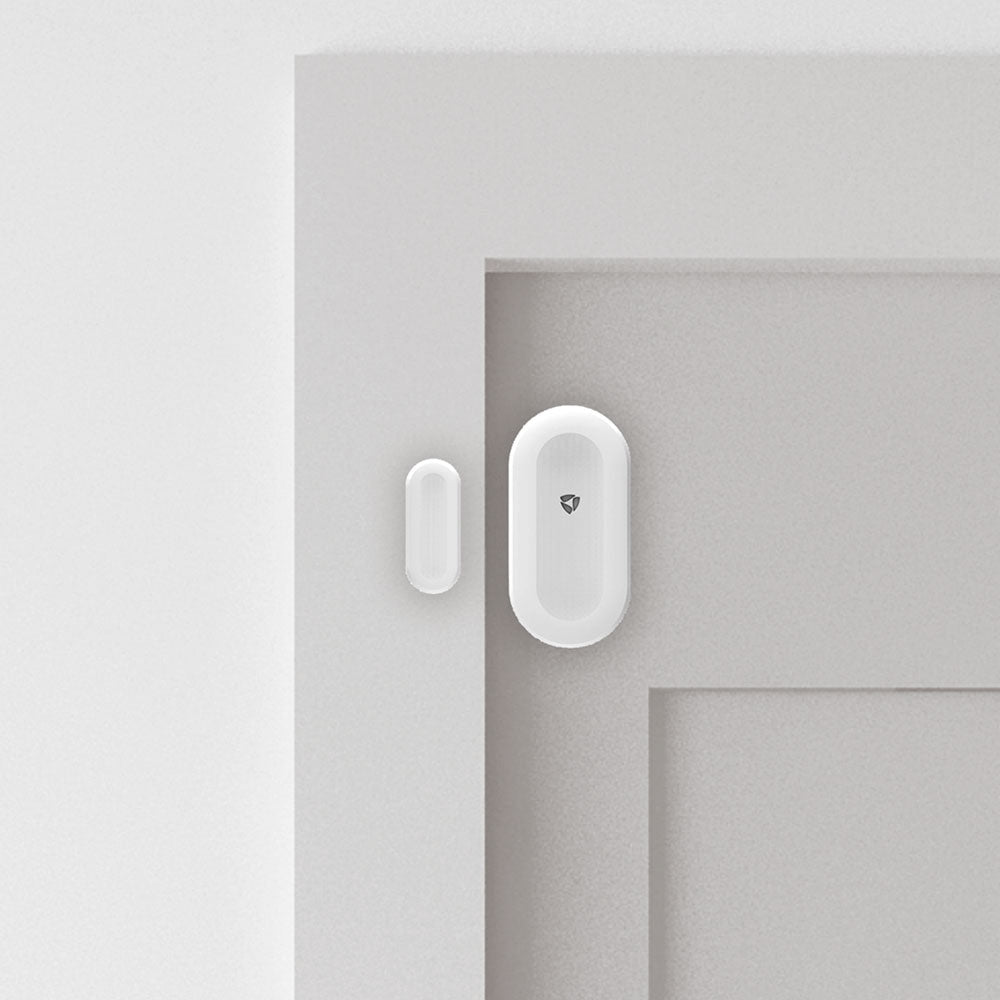 Reliable Sensor Performance
This device detects when doors and windows are opened or closed, with a range of up to 50 feet and a sleek, compact design for easy installation.