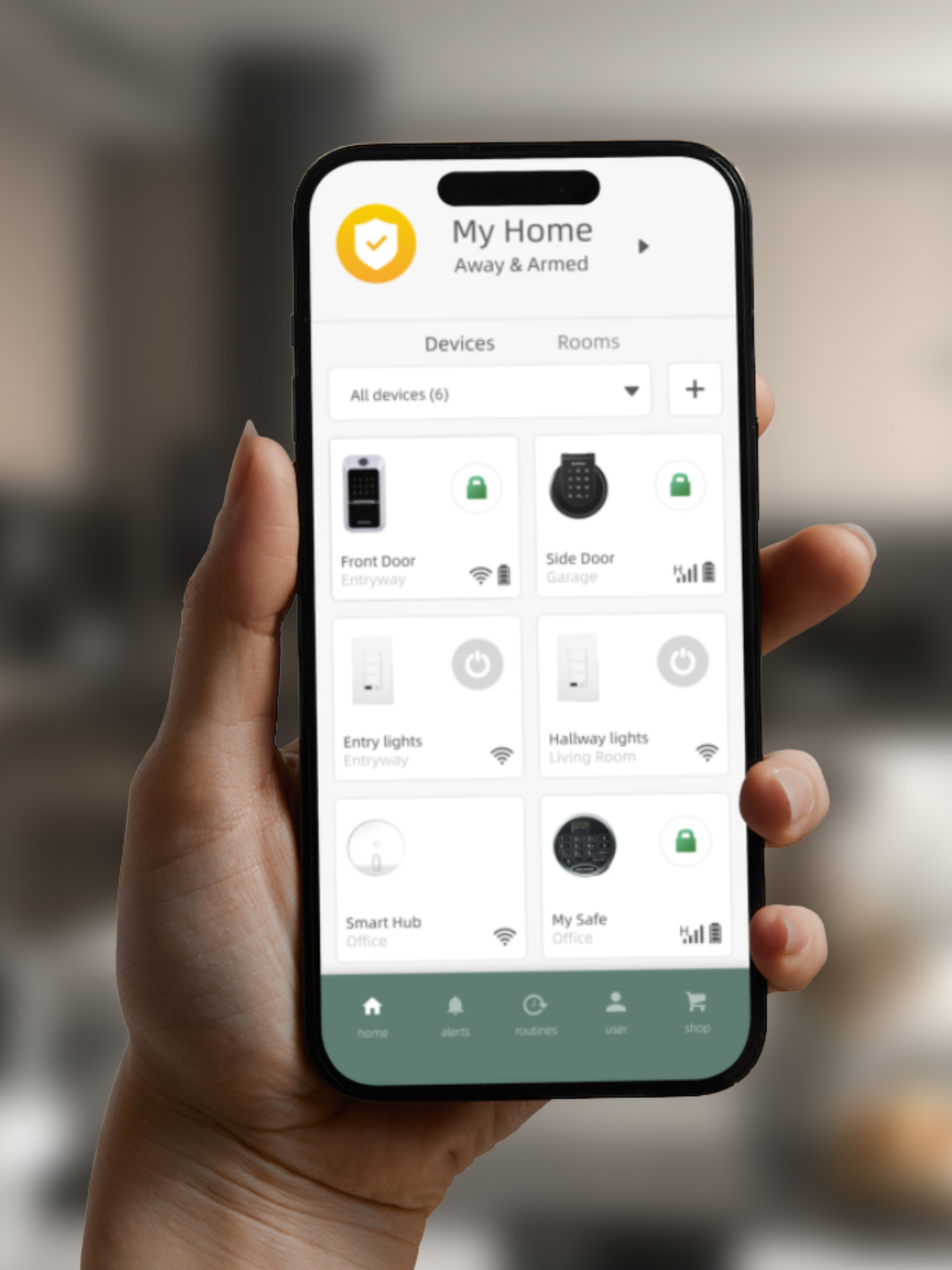 PROTECT YOUR EVERYDAY
SECURAM Guard Smart Security
SECURITY UNCOMPROMISED
We provide the most reliable home protection through a group of connected high-security devices. Stay connected with our SECURAM Guard app.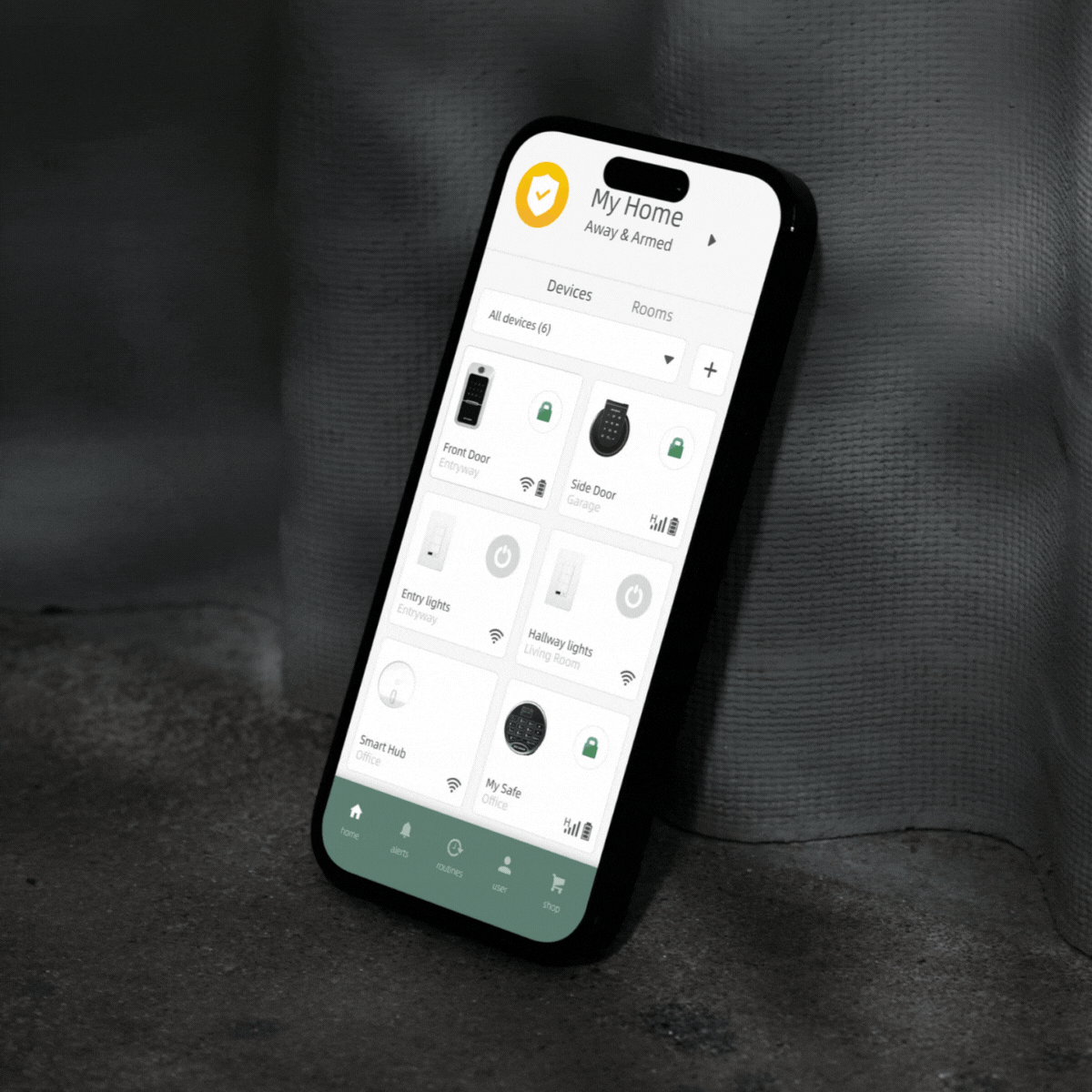 Monitor Your Home with Ease
We believe integrating your smart home should be seamless. With our proprietary smart home technology, creating a total home security system is easier than ever.
App Features
SECURAM Guard App
The SECURAM Guard app is your one-stop shop for all things security. It guides you through the installation of SECURAM smart home devices. The app is designed to be sleek and user-friendly, giving you a hassle-free experience as you effortlessly monitor your home and valuables.
Unlock/lock the deadbolt remotely
View history
Add and delete Users
Change code
Create One Time Access codes
Create temporary/date-based codes
Receive alerts and notifications
Touch Fingerprint Smart Lock

Remote unlock/lock*
View history
Add and delete Users
Change code
Create One Time Access codes
Receive alerts and notifications

*Smart Hub is required for remote features
Smart/Door Windown Sensors

View status in real-time
View history

*Smart Hub is required
Remote operation & management*
30 Day Remote Alert History*
30 Day Remote Device History*
Issue One Time Access codes*
Add and delete users
View status in real-time
View history

*Smart Hub is required for remote features. Remote service fee applies.
Your Home Is Always Within Reach
Stay connected and in control of your security with the SECURAM Guard app. Receive mobile alerts, arm/disarm your Home or Away Modes, and monitor all SECURAM smart devices for activity at your home.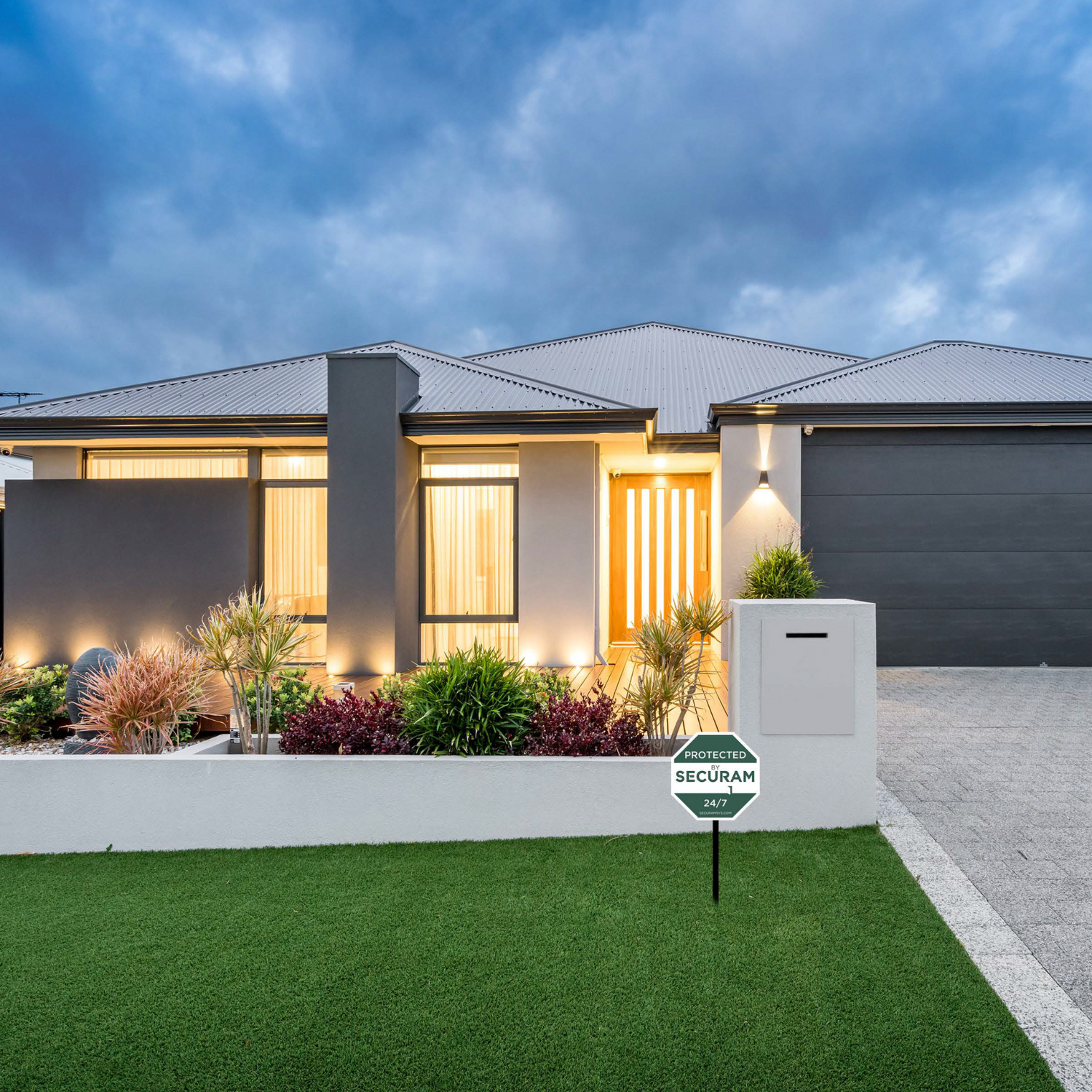 Home Protection
Arm or disarm the Guard Security System using smart routines, stay connected to your home's security devices, and receive real-time notifications about activities happening at home, even when you're away.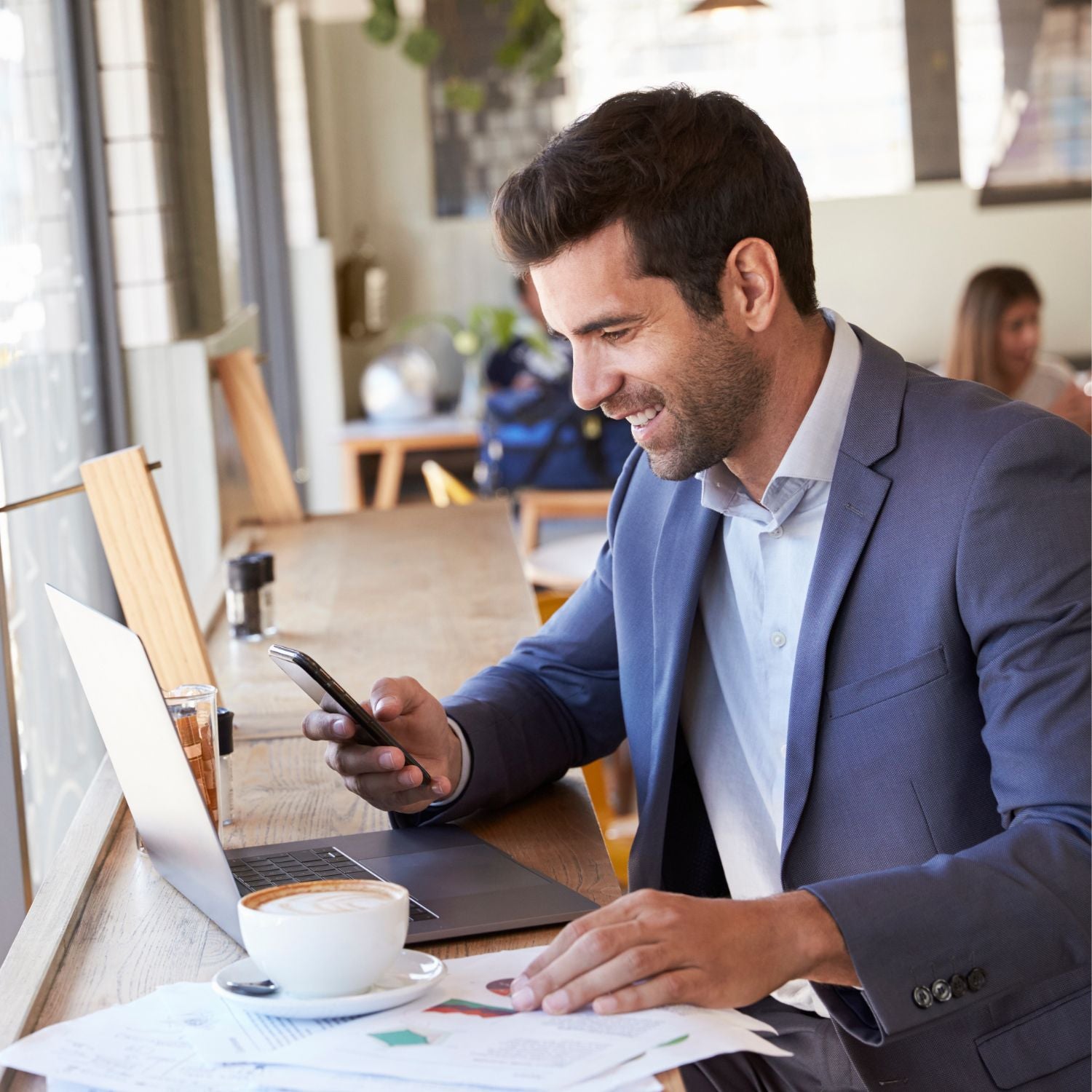 Always Connected
Stay connected at all times to your smart security devices and get real-time updates and live status of your devices.
Complete Control
Manage and monitor your entire home using Guard app.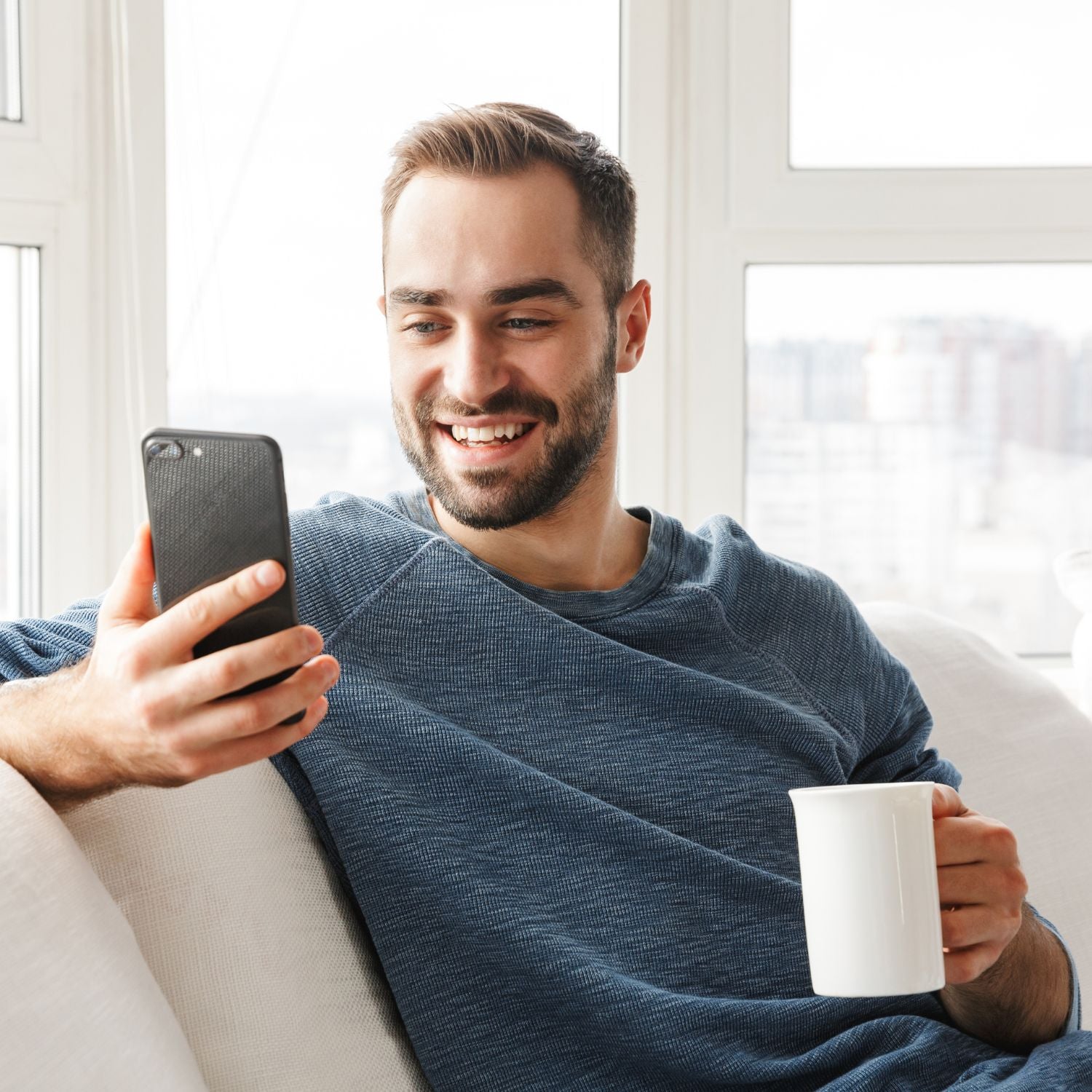 Protected 24/7
With the security subscription, you get access to alert SMS, phone alert call back, and 30 day device history.
*Get a one-month free Security Subscription within the app when you purchase any smart home device. A service fee will be applicable after the one-month trial period. The subscription can be canceled at any time through the in-app purchase option.
Check In From Your Other Smart Devices.
Our Wi-Fi enabled Smart Locks & Switches seamlessly integrate into your established smart home ecosystem. Connect effortlessly with your preferred voice assistant and check your lock status or turn the lights off.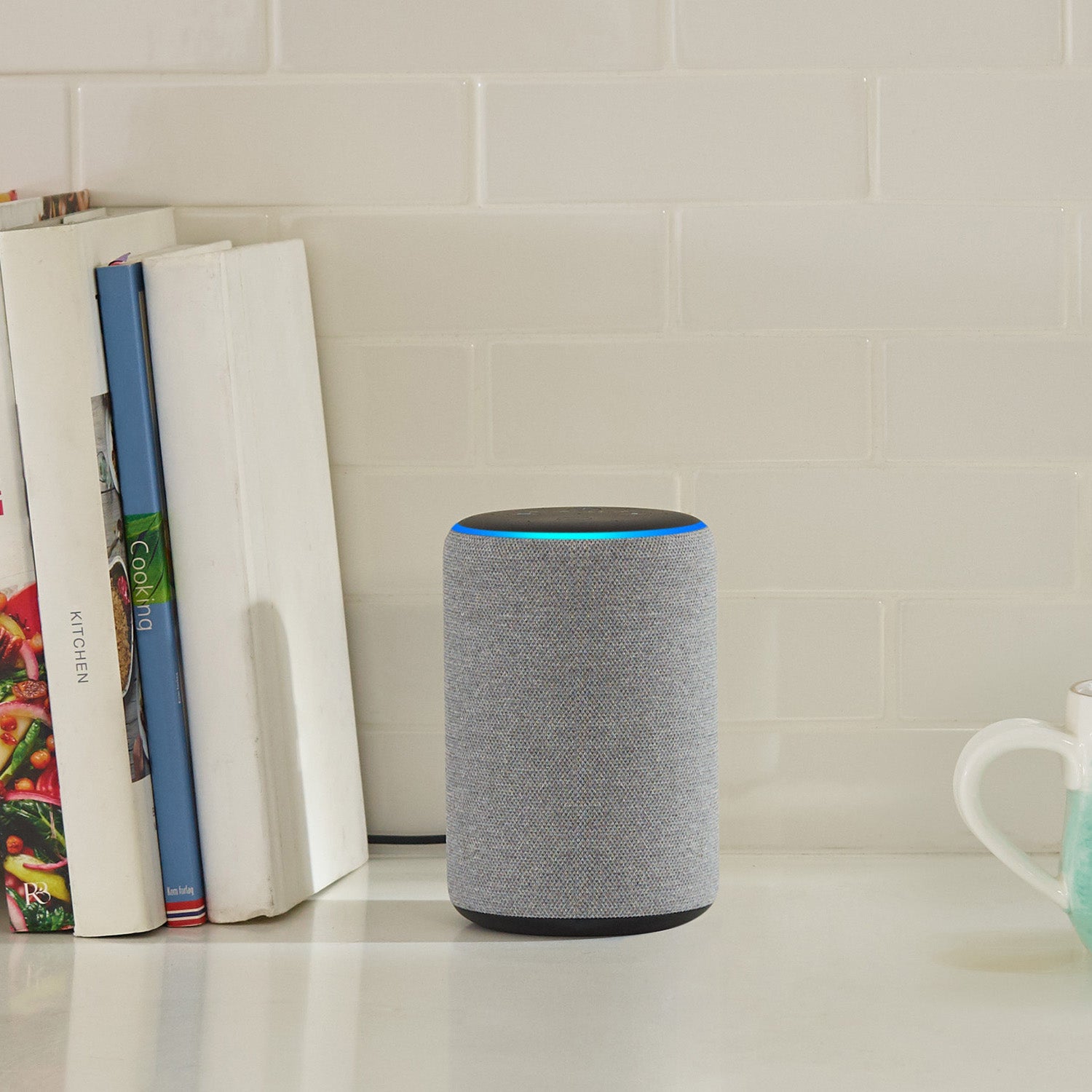 "Alexa"
"Is the front door locked?"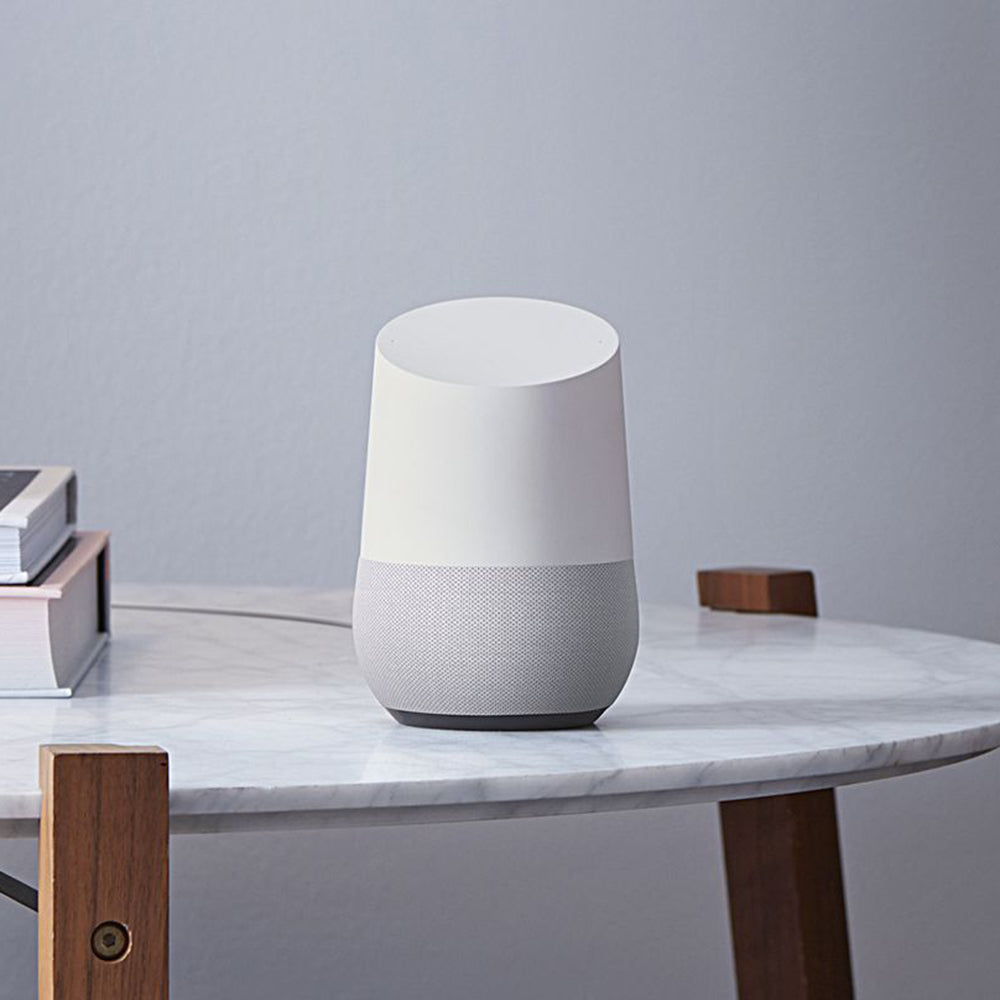 "Hey Google"
"Arm the security system until 6 am"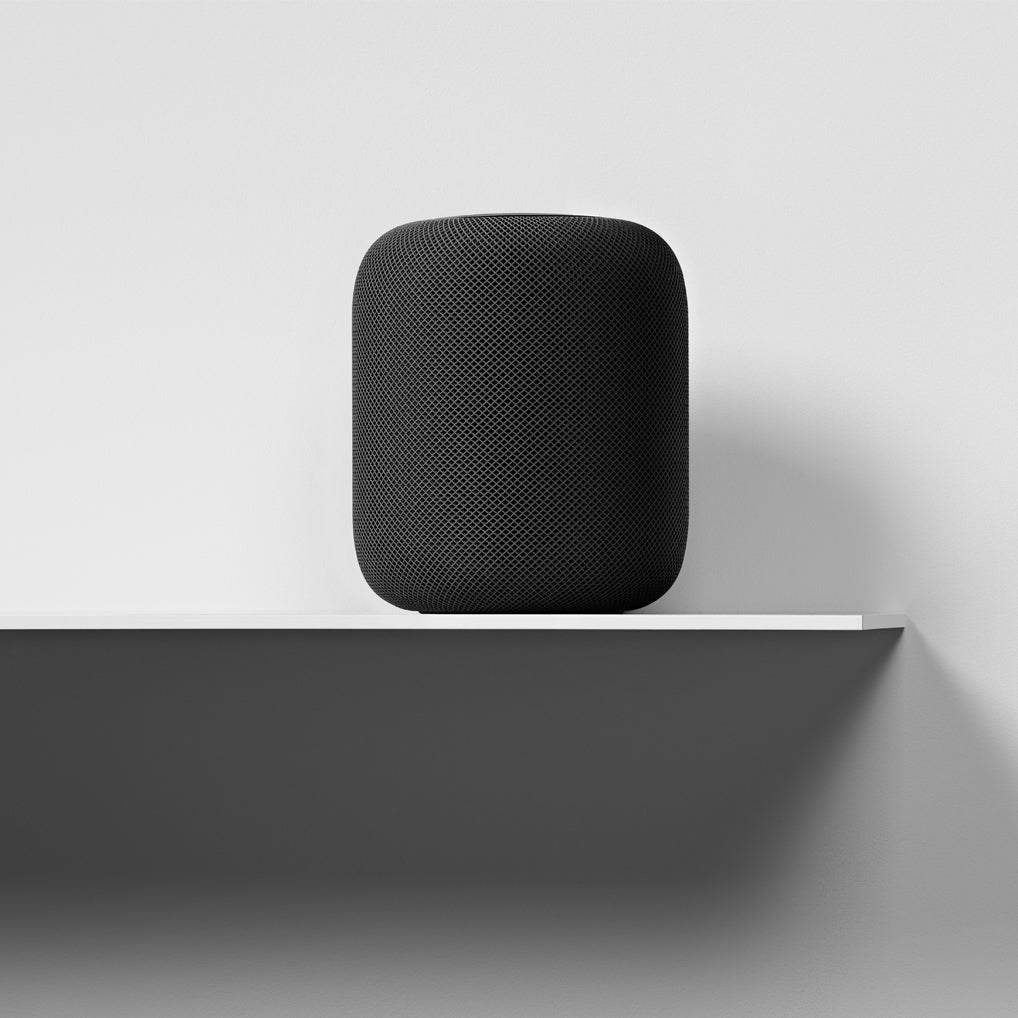 How does SECURAM Guard Home Security work?

SECURAM Home Security utilizes a combination of high smart fingerprint locks, laser motion switches, sensors, and smart safe locks to provide comprehensive protection for your home. It continuously monitors your property and sends instant notifications to your smartphone if any suspicious activity is detected.
Can I monitor my home security system remotely?

Absolutely! SECURAM Guard App offers remote management and control of SECURAM Smart Devices, allowing you to check your devices from anywhere in the world. Stay connected and in control at all times.
Can I integrate SECURAM smart home devices with voice assistance?

Yes! SECURAM smart home devices are designed to seamlessly integrate with Amazon Alexa and Google Home, allowing you to control your devices with voice commands.
Our customer support is available Monday to Friday: 8:30 am to 5:00 pm PST.
Average answer time: 24h
Contact Support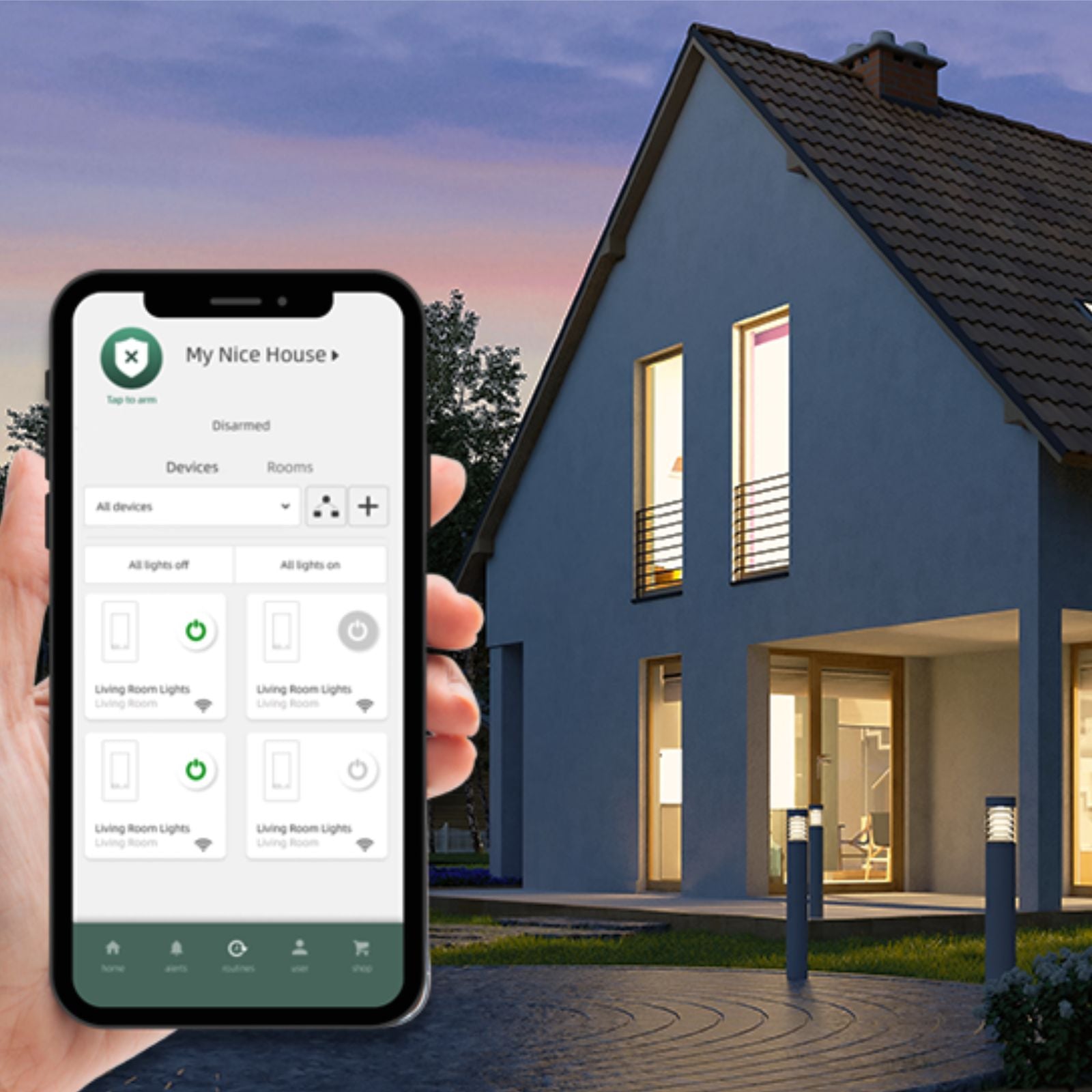 Have questions?
Take your home security to new heights with the SECURAM GUARD Smart Home Security System. Discover advanced encryption, seamless integration, and an intuitive interface. Upgrade today!
Contact Us