A reliable and robust safe lock system ideal for most applications
The SafeLogic Series is comprised of our basic electronic safe lock system for easy code entry. Just enter your 6 digit code, and you're in! It's that easy.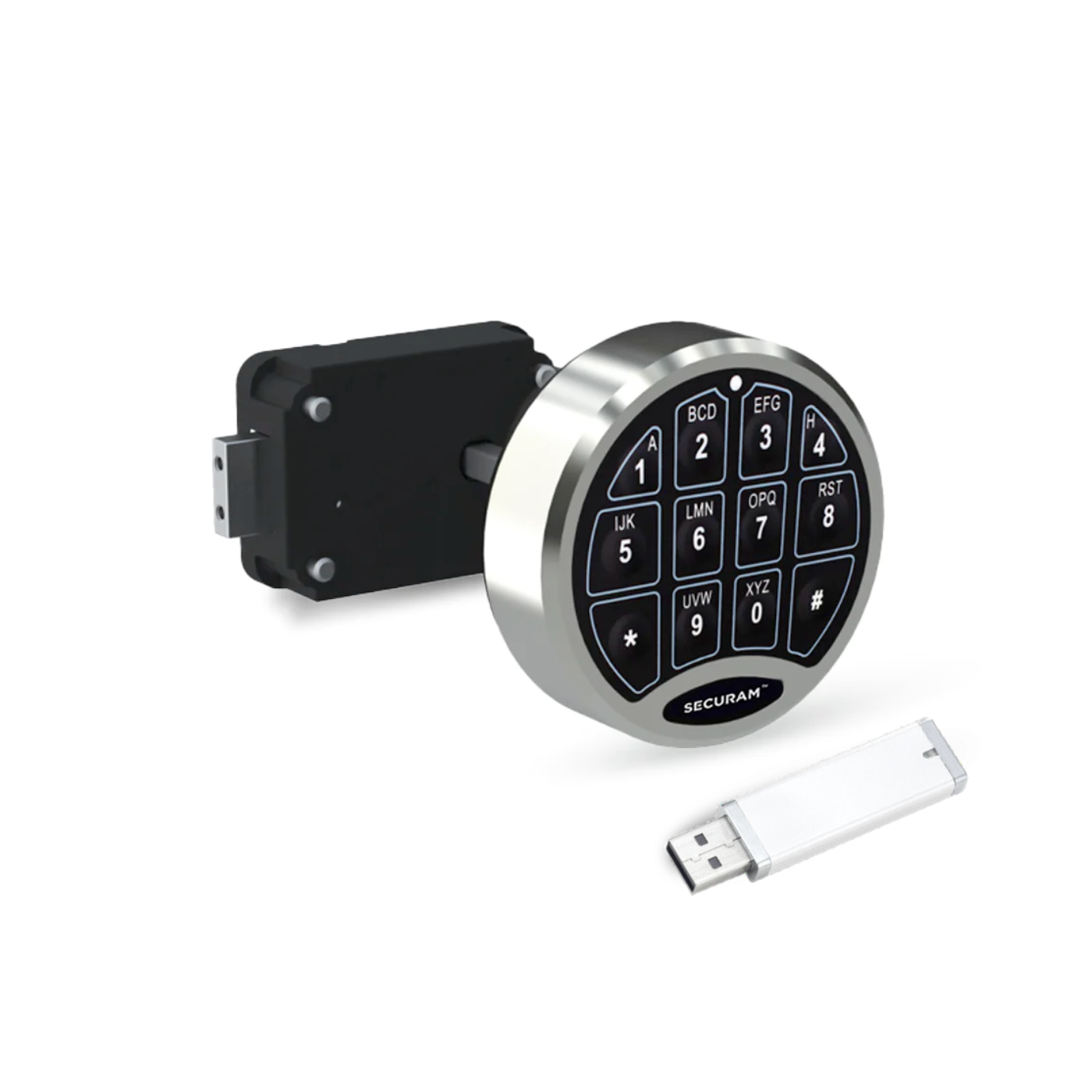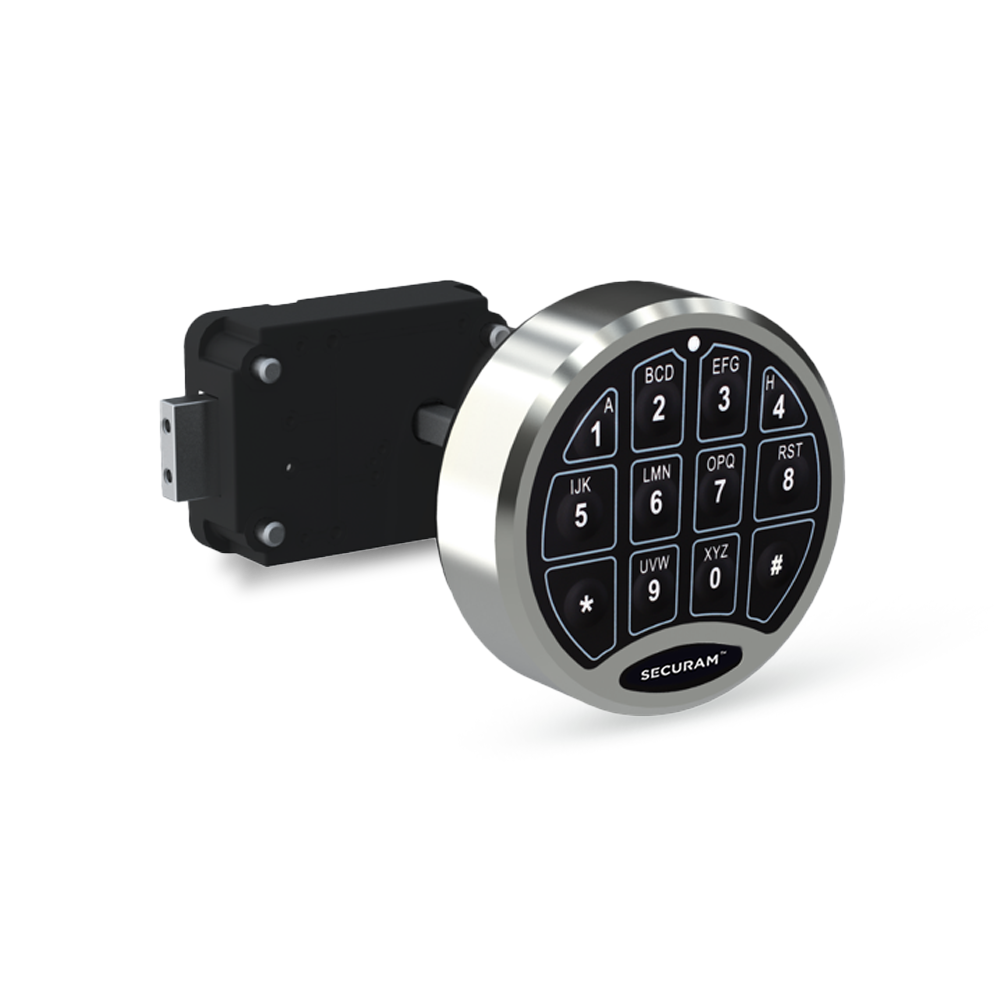 SAFELOGIC DIRECT DRIVE
Manual Bolt Retraction
The SECURAM Direct Drive Safe Lock reimagines safe security. With manual bolt retraction, it brings precision and durability to safe locking technology.
Visit Page
DIRECT DRIVE C10
Simple Security, Dual Codes
The Direct Drive C10 has 10 codes (1 for the manager, 9 for users), an 8-digit code entry, and user-friendly operation. Pair it with audit software, and it'll efficiently monitor who accesses your safe.
Visit Page